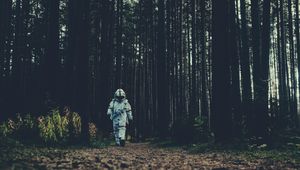 TREES UP NORTH is the "band" pseudonym of Norwegian singer-songwriter Hans Stop.  Stop was born and raised on an old farm in the middle of Norway where he now resides. 
Through his strongly personal expression, TREES UP NORTH establishes an organic and pulsating space for the listener where text and music communicate a human need for reflection and maturity. Where understanding the world requires you to take a certain distance from it.
From his Nordic exile TREES UP NORTH observes the public noise from the outside world. Surrounded by an increasingly self-centered culture of mass consumption and alienation, he creates music that goes beyond this tyranny of shallow intimacy. A self-imposed solitude has become his creative weapon, creating music that leaves it up to the listener to decide for themselves whether they want to enter his musical universe on their own terms.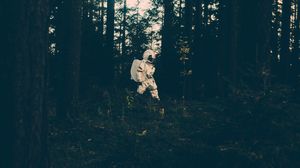 In the process of bringing his music to life, the studio recordings are made together with some of his best friends and fellow musicians during a few winter nights in an unhurried, organic fashion. Here they all manage to capture an atmosphere of collective playing and personal intensity that feels no rush towards immediate release - music for music's sake that will eventually lead the way to a TREES UP NORTH debut album.